What is the link between ants and street dance?
A story about one of the more untraditional things our research contributes to.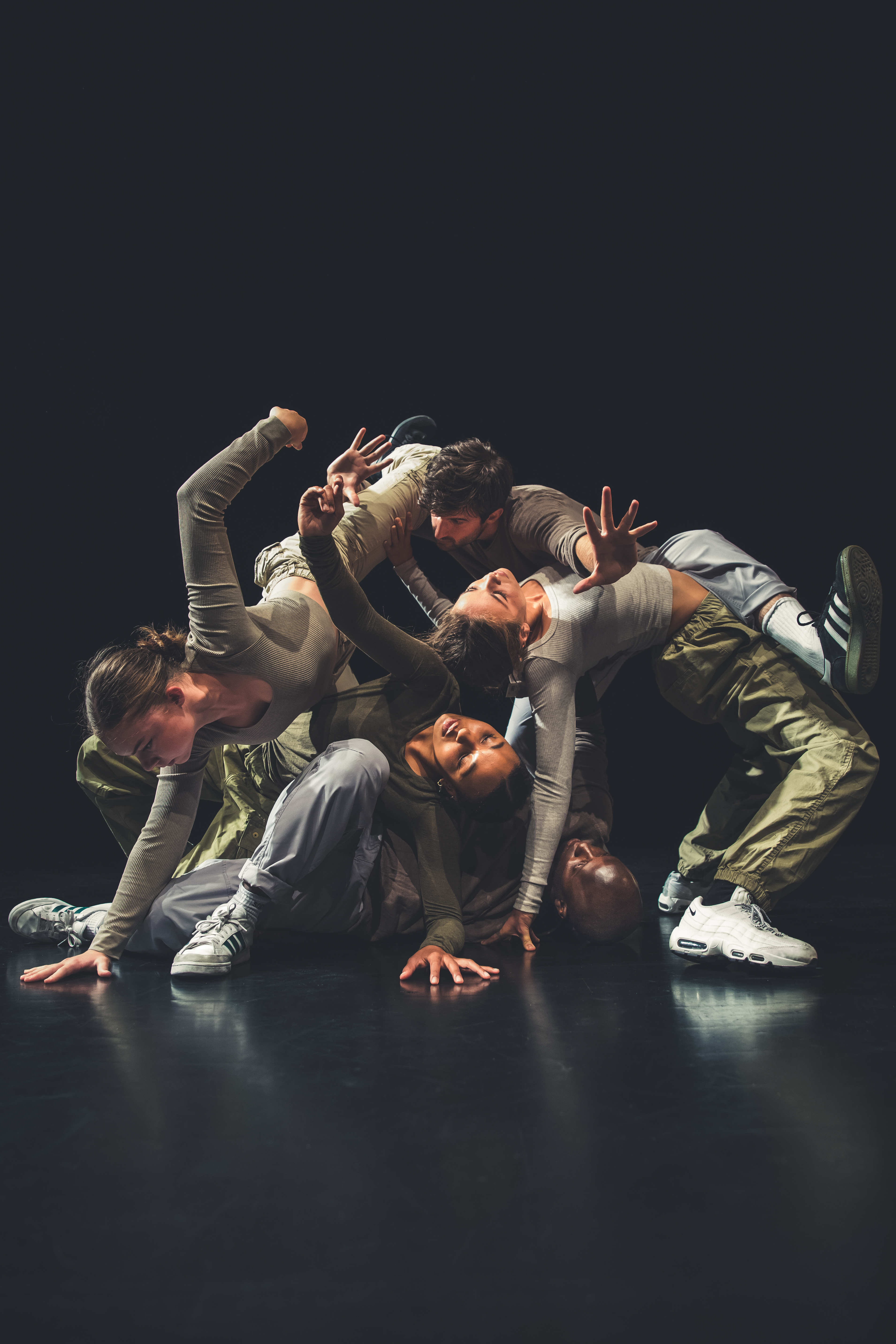 From August 27 till September 4 you'll have the chance of seeing the experimental dance performance "ANTS 1+1=3" at Dansekapellet in Copenhagen NV. Ants expert and Senior Researcher Hans Joachim Offenberg from Department of Bioscience at Aarhus University has with his extensive expertise on ants contributed by sharing his knowledge on the lives, behaviour and movement patterns with choreographer Anastasija Olescuka.
It is not the first time that Hans Joachim Offenberg has contributed to the spreading of knowledge on ants - he is, besides several scientific articles, writer of the book "Ants" from the series "Reflections" from Aarhus University Press.
On the knowledge sharing for the dance performance Hans Joachim Offenberg says (translated from Danish):
"It is very inspiring to work with people so far from one own's field. In relation to the new angles that occur in the collaboration, I gain new insights into my own field. For example, when a dancer or choreographer wonders about a specific movement an ant makes (which I myself never would have noticed), I need to relate to it. And in that process, I gain new insights into the lives of ants which otherwise never would have occurred.
it is very enriching for a period to borrow the eyes of another world. Another big plus from the collaboration is: If dissemination is about reaching new audiences, we'll go far. We'll get the dance enthusiastic people to embrace the world of the ants, and the ant enthusiastic people to embrace the world of the dancers. "
Anastasija Olescuka says (translated from Danish):
"It was really an eye opener - for example, did you know that the many first results, when googling ants, are all about how to get rid of them or fight them, but not about what great impact they have on our ecosystem. Maybe there is a need for us to start perceiving ants in a different way? Ants are fascinating creatures. They are super organised, and create gigantic and advanced communities in miniature formats. They help each other and stand together, and are willing to die for their community and in the act of protecting the queen, whom all the ant's lives depend on. If the queen dies, the anthill collapses and millions of lives will perish. I appreciate strong individualism, but I think that the unity and community of the ants are inspiring. Think about what we as people could achieve if we would work together and in unity in the same way that the ants do. Then, I am sure, there would be no more hunger or climate changes. "
At the premiere on August 27, there will be a talk by Senior Researcher Hans Joachim Offenberg.


Information about the dance performance
Location
Dansekapellet
Bispebjerg Torv 1
2400 Copenhagen NV
Date and time
Premiere:
Normal performances:
August 28 at 15.00
September 3 at 19.00
September 4 at 17.00
September 4 at 20.00
Duration
45 minutes
Audience
8 years +

Ticket fee
Normal fee: 135 DKK
Rebates: from 40 DKK
See further prices (Danish site): ANTS - Teaterbilletter.dk
Links
About "ANTS 1+1=3", ticket fees etc, (Danish site)
ANTS - Teaterbilletter.dk

Dansekapellet's website (Danish site)
dansekapellet.kk.dk
About Hans Joachim Offenberg
Hans Joachim Offenberg - Research - Aarhus University (au.dk)
About "Reflections"
Tænkepauser (unipress.dk)
The book "Ants" by Hans Joachim Offenberg
Ants (unipress.dk)